This component is available in 37 other languages​​!
Responsive CSS3 Data Grids are used to present typical tabular data. Their advantages over the standard table are expandable rows in a form of drop down accordion sections, ability to highlight individual rows, hover states, table cell and headings tooltips. In addition the table is fully responsive and adapts well to the resolution of different mobile devices like iPad or iPhone by grouping the data into rows. Additional drop down panel allows to show / hide selected columns for easier data comparison.
Need Support?
Support for all our items is conducted through our Support Forum. We're in GMT +1 and we aim to answer all questions within 24 hours in weekdays. In some cases the waiting time can be extended to 48 hours. Support requests sent during weekends or public holidays will be processed on next Monday or the next business day.

Features
Pure CSS3 + HTML,
Responsive Layout,
IE8 JS Fallback,
Expandable Rows,
Ability To Expand Multiple Rows At Once,
Ability To Expand Only One Row At Once,
Ability To Expand Selected Rows By Default At Startup,
Ability to Highlight Single Table Row,
Hover States,
Columns Filtering,
CSS3 Tooltips,
4 Predefined Color Skins,
Valid XHTML Code,
Documentation Included.
Browser Support
Firefox 4 and Above – Full Support
Opera 11 and Above – Full Support
Safari 5 and Above – Full Support
Chrome – Full Support
IE9 and Above – Full Support
IE8 – No Support For Gradients, Rounded Corners, Animations
What Others Are Saying
Excellent, this is exactly what I needed! Congrats on featured item as well.
joshx1
This Product Has Been Featured On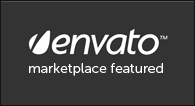 Updates
28.06.2012
– v1.0
---
Properties
Created:
28 June 12
Last Update:
N/A
High Resolution:
Yes
Compatible Browsers:
IE8, IE9, IE10, IE11, Firefox, Safari, Opera, Chrome
Files Included:
JavaScript JS, HTML, CSS
Software Version:
CSS3
Keywords
eCommerce, All Items, accordion, css3, data, data grids, data table, expandable, grids, liquid layout, pricing table, responsive, table, tables, tooltips