This component is available in 37 other languages​​!
Headliner – Full iOS 8/9 Universal Sharing Video News App Template (Swift)
Headliner is a Universal App template that will make your users feel like an anchorman! Record a 20-second video telling your own version of news between politics, world, lifestyle, etc, and post it to the Headliner's community to be seen and followed by other headliners. You can also share the link to your video via social networks, Mail and SMS.

Since this app works with Parse™ backend, you can run it for the first time on XCode and browse posts, but if you want to submit videos, we recommend you to create your own app in your Parse.com console (it's FREE) and use your own Client and ID keys to do that, otherwise you may experience some issue since we clean our demo databases weekly.

IMPORTANT: As per Envato rules, you must purchase Headliner under an Extended License if:
1. You plan to sell your own version of this app as a PAID app on the AppStore
2. You plan to add In-App Purchase to your own version of this template (which means that your users get charged of money).
3. You plan to sell your own version of this app on Flippa and similar markets.
Thanks!


FEATURES:
XCode 7.x project – Swift – 64bit
iOS 8/9.x – Universal – Storyboard
iAd + AdMob banners
Works with Parse™ backend (http://parse.com)
Easily take videos and post them by category
Follow users and be followed
PDF User Guide included
PSD graphics included
Easy to customize, well commented code
Have fun with Headliner, and don't forget to rate it on your Downloads page!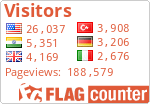 Important Disclaimer: We've recently found out that some developers have bought our app templates, reskinned them just a bit and put them on sale on other source code markets similar to CodeCanyon, saying that they developed and own such source codes.
That is a serious copyright infringement, developers who buy our templates are allowed to reskin and sell them as apps on the App Store (accordingly to the License type they've purchased a template for), but are not allowed to put our original source codes for sale on source code markets, including CodeCanyon. We will report developers who made copyright infringements to the competent authorities. Thanks.
---
Properties
Created:
15 December 15
Last Update:
15 December 15
Compatible with:
Swift 2
Files Included:
Layered PSD
Software Version:
iOS 9.0.x, iOS 8.4.x, iOS 8.3.x, iOS 8.2.x, iOS 8.1.x, iOS 8.0.x
Keywords
eCommerce, eCommerce, All Items, anchorman, animations, fun, news, recording, social, tv, videos