This component is available in 37 other languages​​!
Let customers suggest features for your applications to make them more perfect,Features Request Manager is the easiest way to get in touch with your customers.
New 3.0 Laravel Based Version is coming Buy now and get the upcoming version for FREE
Features
Post Suggestion
Comment system
Category system
Rating System
AJAX Login/Register
Dashboard for both admins and users
Search for Suggestion
Filter Suggestion by their category or status
Easy to use & install
Anonymous Login
Demonstration
[admin]
Username: admin
Password: adminadmin
[User]
Username: user
Password: useruser
Changelog
Version 2.6 [06-01-14]
Version 2.5
New Dashboard for Both users and admins
New Category system
Minor Interface Update
Filter by Categories
New status ('Declined')
Added Fixed a bug when an admin try to modify an user information
Fixed a bug in search result
Fixed CSS bugs Other Improvements
Fixed a bug in rating
Version 2.0
Upgraded to bootstrap 3.0
AJAX Search
Version 1.4
Multilingual Support
Added French Translation
Bug fixes
More Improvements
Credits
PS: for Multiple Domain names & Commercial Services/Softwares/Apps, You must buy Extended Licence Thank you.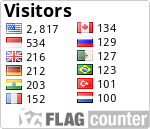 ---
Properties
Created:
13 June 13
Last Update:
25 April 14
Compatible Browsers:
IE9, IE10, Firefox, Safari, Opera, Chrome
Files Included:
JavaScript JS, HTML, CSS, PHP
Software Framework:
CodeIgniter
Software Version:
PHP 5.3, MySQL 5.x
Keywords
eCommerce, eCommerce, All Items, codeigniter, features, Features Request Manager, ideas, multilingual, php, Request Features, User voice